"Waiting Isn't Living
"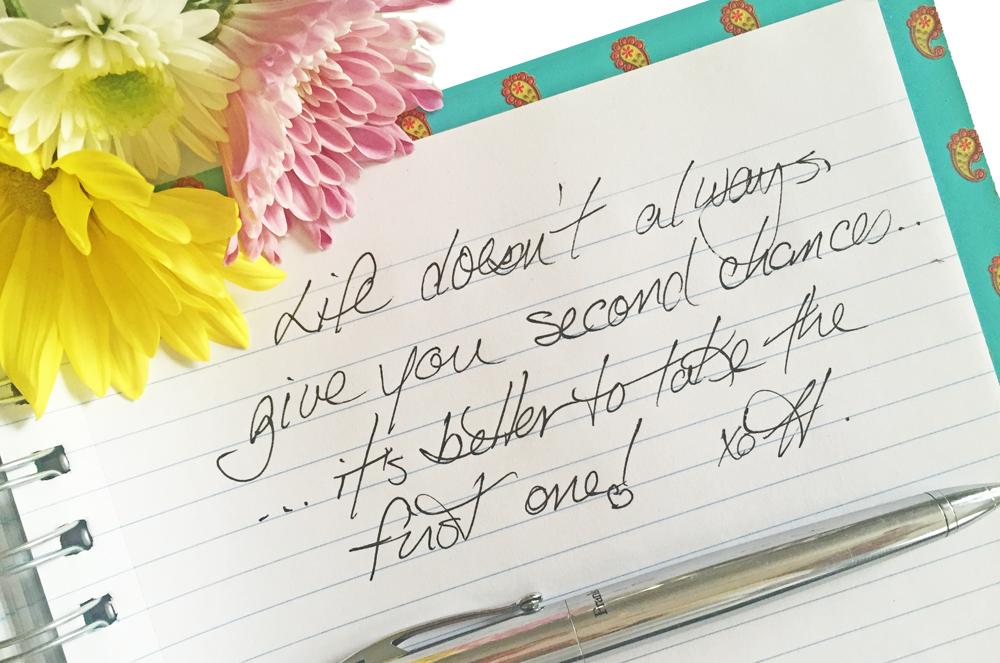 Don't be afraid to start over;  

it's a chance to

build something better this time.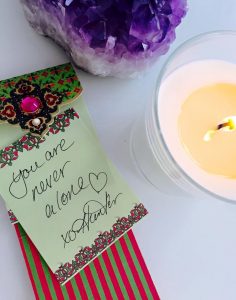 If you're new to coaching, it's kind of like a combination of confidant, consultant, sherpa guide and expert motivator. It's like having a personal trainer for your life, your career and your soul. Sometimes you're looking just looking for a new perspective, a safe place to constructively vent, or to improve the cool things in your life that are already working for you. And other times it could be a crisis, major life transition, unusual hardship or just feeling uninspired and stuck. It's one of these places where we generally meet. There is no agenda with coaching, other than your happiness; whatever that means to you, and works for your life. We're not trying to fix you  – you're not broken, just working to make life a little painful, a little more clear and a lot more fun! If this sounds like something you need, want and love… let's talk!
Blogs, Vlogs &  Bits of Wisdom
Changing Course When Plans Fall Apart
We've all made big plans and pushed forward only to have them fall apart.
2 great tips for you today to help you turn things around!
The 1% Challenge
Could you do 1% more? In what area of your life?
Small steps can make a radical change in the way you live.
Join me for a 1% Challenge
Yup! I know… my math is a little off in this one, but it was done on the fly 😉
A Non-Negotiable Desire for Freedom
How important is freedom to you?
Freedom plays a huge role in my personal life and my professional career – I have never had a 9-5 job. But I've found that freedom is also enormously important to my clients, many of whom are self-employed or head their own companies.
Having a greater sense of freedom in your life is one of the biggest gifts you can give yourself.
If this video resonates with you be sure to leave a comment below and tell me how the desire for freedom shows up in your life. xo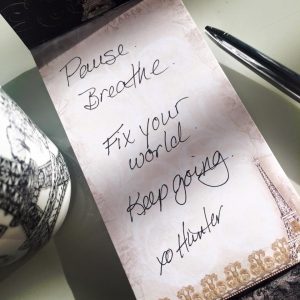 Sometimes, we just need to catch our breath; to hit the Pause button, reassess what's going on in our world and then move forward.
B R E A T H E
Aspiration (drawing breath) = Inspiration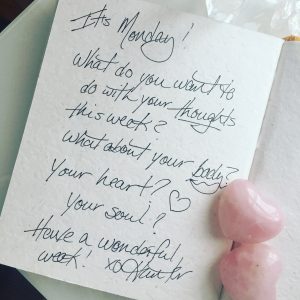 What would be DIFFERENT if you were to start this week mindfully?
Live this week consciously?
Move through the week intentionally?
Even if it's not Monday, start now.
Have a beautiful week! xo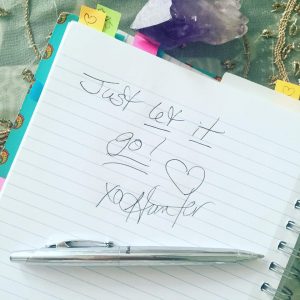 Maybe you can do something about it, maybe you can't. But how much time, energy and mental space do you want it to take up? How much joy does it get to consume? How much of your happiness will you let it bleed away?
Sometimes, it's okay, and maybe even better, to just let it go. 

She is a wonderful & highly skilled coach who is a pleasure to work with. Hunter has helped me identify my limitations with humor & compassion. She also highlights my strengths   – Dr. Natalie Feinblatt  read more….
25 Truths & Tips That Will Change Your Life
Life can feel very hard sometimes. And there are so many things I wish I had learned sooner, or that someone had told me when I was younger. Here are some tips, truths and modern day bits of wisdom that I have picked up over the years. Some were handed down to me by trusted mentors and teaches, others from well written books. And others learned through painful trial and error and experiencing day to […] (more…) ? 
Looking Back: 20 Questions About Last Year
Here are 20 Questions to revive fond memories, stimulate self reflection, prompt thoughtful change and stir your soul.
Ask. Ponder. Savor. Enjoy.
1. So what did you accomplish last year?
2. What were the big achievements?
3. What are you most proud of?
4. What brought you the greatest joy? […] (more…) ?  
Healing After Heartache
I don't know that there is any one specific answer; one cure-all that will magically whisk every pain away. If there was, no one would ever need suffer after a heartache again. Yet so many of us do. We've had our feelings hurt, our hearts seemingly broken and our lives and our worlds temporarily torn apart. When you're in the middle of it, nothing else matters. You just want to find a way to stop […] (more…) ?
LET'S TALK
Try a
15 Minute Complimentary Consultation
to see if we're a good match to work together.
Live Your Passion. Center Your Soul. Have More Fun. Be Yourself. Create Like Crazy. Get it Done. Improve Everything. Make an Impact. Get Unstuck. Live Your Dreams. Take Bigger Actions. Secure Big Wins. Love Out Loud. Pursue Your Purpose. Be Your Bliss. Make it Happen.
Rock Your Life.